Fintech snippet
🤖 Embracing 2023 at Speedinvest Fintech (Issue #7)
Get the very latest news from across our portfolio, exclusive insights from our investors, and much more.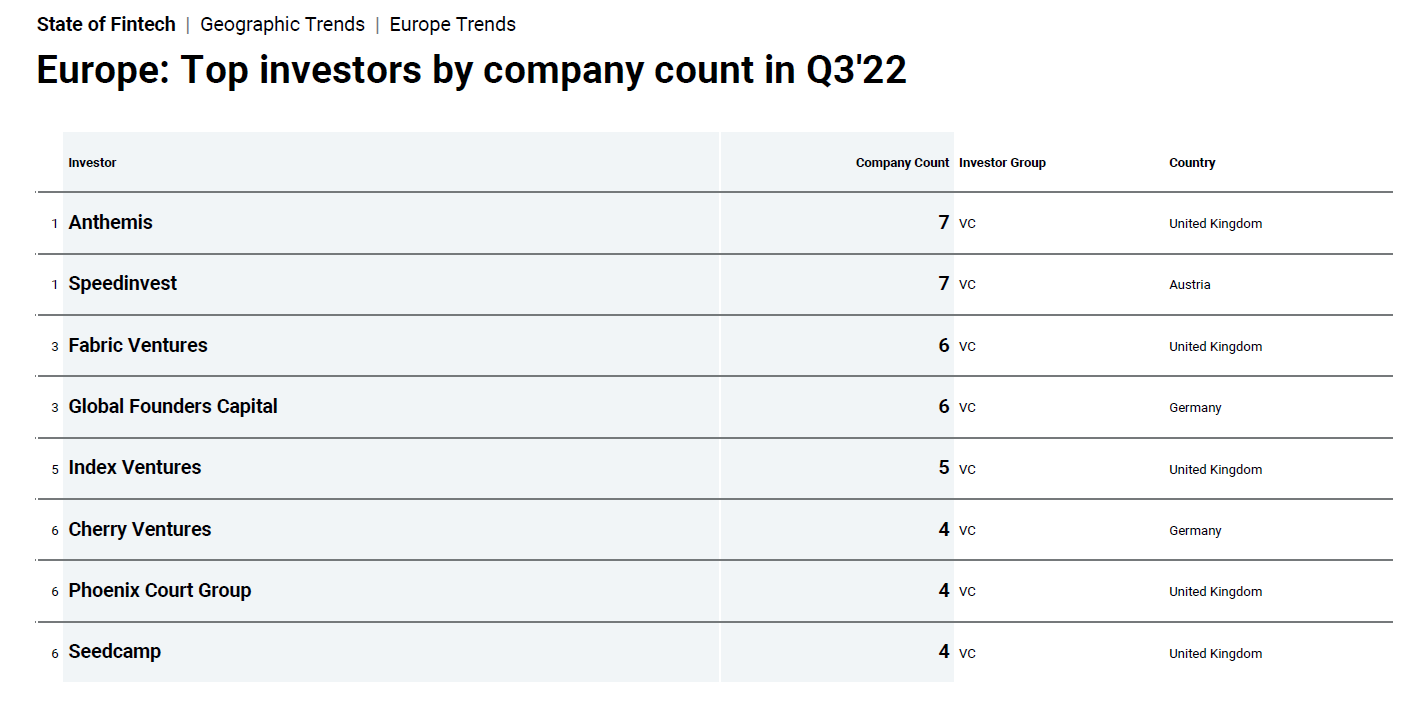 Happy March fintech friends! 2023 has been off to a bit of a cold start for the venture ecosystem. Compressed valuations and market uncertainty remain at the forefront.
On the flipside, generative AI has been on fire and you cannot go a day without reading about, thinking of, or using ChatGPT 🔥 And this is just the beginning. So on a quick rant before we dive into the newsletter, the buzz behind ChatGPT and its use cases continues. For fintech specifically, generative AI has the potential to enable more efficient and effective decision-making, risk management, fraud detection, customer service, and more.
Big tech is feeling the heat. Bing launched an integration with ChatGPT. Google announced the rollout of its chatbot, Bard. HuggingFace and Amazon partnered to make AI more accessible. Snapchat is releasing its own AI chatbot powered by ChatGPT. Mark Zuckerberg announced a new team at Meta that is working on AI products for Instagram and WhatsApp. Elon Musk has reportedly approached AI researchers about forming a new research lab to develop an alternative to ChatGPT.
We have linked below articles and newsletters that go into more detail. Despite the platform's clear capabilities, we can assure you that this newsletter was not generated by ChatGPT 🤖
In this issue, you'll find:
New Investments
💳 Revio is helping businesses in Africa radically reduce failed payments and churn. By going beyond payment method aggregation into orchestration and revenue operations, recurring revenue businesses are able to proactively deal with technical payment failures as well as non-payments, arrears, and customer churn. We led their $1.1M pre seed round alongside Ralicap, The Fund, and Two Culture Capital.

🌴 PalmHR fully automates HR management to transform employee experiences in Saudi Arabia. With functionality ranging from team management, to payroll, to employee engagement, the company aims to transform corporate culture across the region. We co-led the $5M pre-Series A with our first Saudi Arabian ticket alongside RAED Ventures and saw participation from Wamda Capital.
Speedinvest Fintech Family
💃🏻 Cobee, the leading European employee benefits platform based out of Madrid, has raised a €40M Series B co-led by Octopus Ventures and Notion Capital. Cobee will use the funds to expand in Latin America, as well as to other countries in Southern Europe.
Portfolio in the News
Investments
🌷 Tulipshare, the London-based activist investment platform that lets retail investors put their money where their mouth is, is entering the US market.
Banking
🎉 Airbank, the Berlin-based B2B finance management platform, changes its name to Friday Finance.
🥨 N26, the Berlin-based neobank, adds crypto trading with Bitpanda integration.
🌊 Tide, the UK-based SMB neobank, completed its acquisition of credit finance marketplace, Funding Options.
Lending
🤝 Omair Ansari, Co-Founder & CEO of Abhi, the leading earned wage access solution in Pakistan, shared his thoughts on the Emerging Markets fintech opportunities in the Sobremesa podcast with our friends from FJ Labs.
🌱 Agro.Club, the NY-based two-sided agricultural marketplace with embedded financial services, launched in Brazil and is already taking the market by storm.
🛒 Fairplay, the Mexico-based revenue-based financing platform, was recognized as one of the top 10 startups in Mexico.
🚗 Moove, the Nigeria-based leading asset-backed financing player, expanded into India, UK and UAE last year.
Payments
💸 Curve, our UK-based cards, rewards, and cashback provider, secured a $1 billion credit facility to fund consumer loans.
🐚 Julaya, the Francophone West Africa-based B2B payments platform, partnered with Champions League winner and 2021 goalkeeper of the year, Édouard Mendy.
Services
❄ Yokoy, the Zurich-based spend management platform, launched a smart lodge card and expands to Spain.
Crypto
👾 Flowdesk, the Paris-based digital asset service provider, expands into Asia Pacific to help grow crypto sector.
Other
Accel's Fintech EMEA 100 featured 14 of our portfolio companies: Finary, Tide, Yokoy, Luko, Billie, Fairmoney, Moove, Khazna, Flowdesk, kevin, Friday Finance, Toqio, Upvest, Primer.
#trending
💸 2022 Fintech Fundraising Trends - Recap (FT Partners and CB Insights)
🤖 ChatGPT Learns Fintech by Francisco Javier Arceo
⛓ Coinbase has launched a new Ethereum Layer 2 Network called Base to provide on-ramp for Ethereum, Solana and others (CoinDesk)
🐣 Elon Musk pushes forward with Twitter payments vision (FT)
🎁 Fintech and the Pursuit of the Prize: Who Stands to Win Over the Next Decade? (Coatue)
🎊 F-Prime Fintech Index and 2023 State of Fintech (pdf available to download)
👎 Klarna report $1 billion loss (Finextra)
👩🏽‍⚖️ Negotiating Your First Warehouse Facility: Trade-offs Across Terms (a16z)
🚁 The Co-Pilot Revolution: How ChatGPT Changes Fintech (Fintech 🧠 Food by Simon Taylor)
📈 The Fintech Formula: A Data-Driven Blueprint for Creating Enduring Value (Bain Capital Ventures)
💲Sequoia and Andreessen Horowitz invested more in fintech than any other sector in 2022 (TechCrunch)
🦄 US fintech unicorn Alloy launches in UK (UKTN)
Events
🤖 Alexis gave his two cents on how Artificial Intelligence has the potential to revolutionize the financial industry.
⚡ Alvaro spoke at the +92Disrupt conference in Pakistan.
🌿 Stefan attended Sequoia's First Believers Seed Investor Retreat, a 2-day event bringing together the European seed investor community.

🎄 We co-hosted a Christmas gathering with our friends at Nclude in Egypt.
🦁 We recently held a fintech event in Cape Town to bring together the South African tech ecosystem. 📸 of our team below: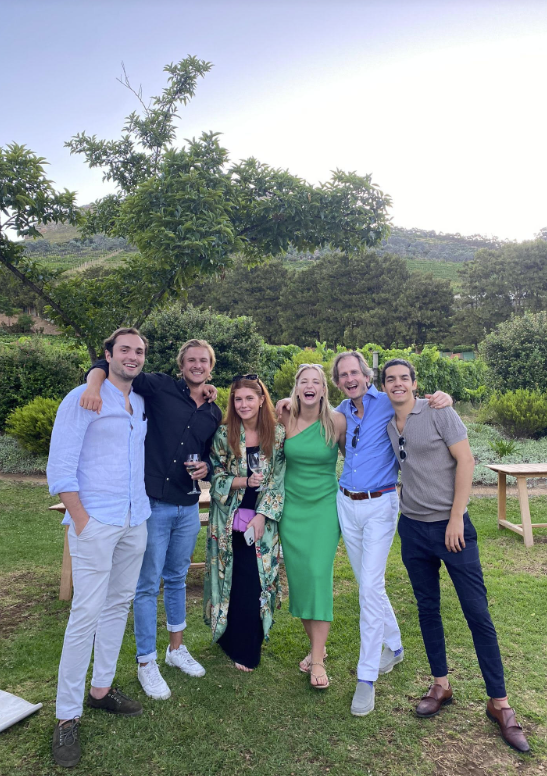 Careers in the Portfolio
🎯 Our portfolio of forward-thinking Fintech companies is always hiring exceptional talent! Browse open jobs here.
We will be back with our next edition in a few months.
Traditional institutions have long been the sole gatekeepers of the financial sector. Now, Fintech companies are uprooting business models across insurance, investing, lending, real estate and banking, easing access to financial services we use every day. From wefox to Bitpanda, Wayflyer, Open, and Tide, the Speedinvest Fintech team has a portfolio spanning from Europe to emerging markets and partner with the most innovative tech startups driving this disruption. Whether reinventing payments or embedded finance, our sector expertise, strong industry networks, and in-house operational support help founders unleash their full potential.